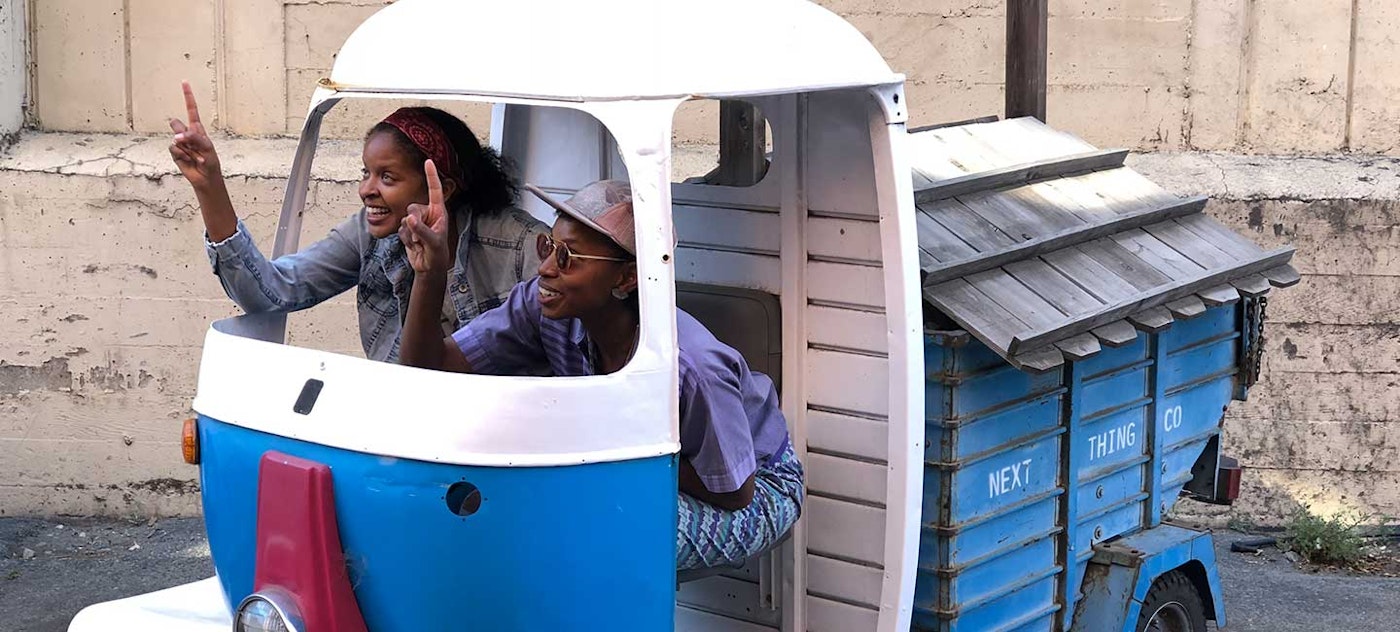 Cute Coffee in Oakland
By The ComeTogether Team |
Part 1: Coffee In The Time Of COVID Series
Cute Coffee's Instagram bio sums up their mission best: "Cute Coffee is more than just a drink. It is a movement built on Dreaming, Believing, and Achieving. Keep it Cute or Put it on Mute!" Co-owned by Bianka Alloyn and Sabreen Naimah, this Oakland-based roaster not only has the shiniest packaging in the industry but is a ray of light on social media and a bright spot in your morning cup.
With so many specialty coffee businesses across the country experiencing economic and emotional impacts due to COVID-19, we interviewed Bianka and Sabreen to find out how Cute Coffee is persevering during the pandemic.

What is the current status of your business?
We are currently an online business open for wholesale and retail of roasted coffee. We had plans to do a pop-up semi-permanently in a cute artisanal grocery store in Santa Rosa, but COVID halted all those plans. We could not imagine not being able to service customers at our bar which would give them a chance to fully engage with us, talk about the coffees, the producers, and build community. We were going to uphold classes and workshops in the space as well, but how can you have a curbside pick-up class? This crushed those dreams and made us redesign our business plans that we have been working on for four years now. Coffee is a full sensory experience and if we were to have a coffee bar, we believe we need all of our senses available.

What is your payment process like?
Our payment process is Paypal, Square, credit card, Venmo, Zelle, and some people pay cash. We don't discriminate in any form of payment.

What impact has this pandemic had on you and your staff?
The impact the pandemic has had on us is similar to a seesaw. Since, we source all our coffees directly from producers, we had to wait for borders to re-open before we could receive any of the coffees we had ordered. For months we waited for the borders to re-open so that we could be a coffee company who actually has coffee. So, needless to say we have had challenges financially.
Editor's note: Bianka and Sabreen source all of their coffee from farms run by women and their families.

What is your community doing to help? Are you seeing more support online or in person?
We see a good bit of support online. We had many people ask how can they donate? So, we created a Donate Don't Hate page on our website. We have seen our retail sales for roasted coffee go up a bit, and we also have noticed a larger following on our social media platform. One person from our social media platform noticed that we were in need of a grinder and they immediately connected us to their contact at Mahlkonig. Next thing you know there was an EK43 grinder on our doorstep within a week to help us continue fulfilling orders. We had been trying to get one for four years! So, this was a VICTORIOUS & GLORIOUS DAY FOR US! WE FEEL SO BLESSED AND HIGHLY FAVORED!

Anything else you'd like to share?
We're so grateful for everyone that has helped and truly supported us. It's been a wild journey to begin with being BIPOC and constantly discriminated against in the coffee industry for nearly 16 years now. To have the pandemic added to it just made us throw our hands in the air and say this too!?!? What's next? Like a baller, we wrap the ball behind the back, cross over, and continue our journey to the basket. Bianka's dad always said to her, "Baby, the obstacles are the things you see when you take your eyes off your goal!" So, we're focused on the goal! Dream, Believe, Achieve!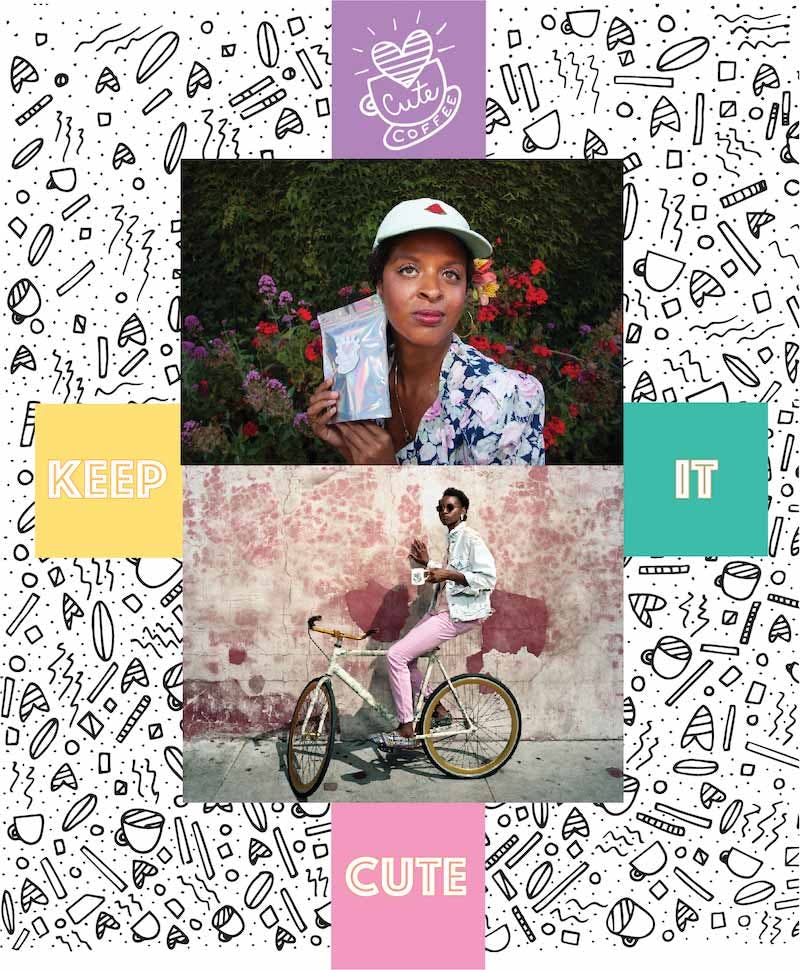 Thank you, Sabreen and Bianka! Head to ilovecutecoffee.com to order a bag of their coffee and make sure to follow @ilovecutecoffee on Instagram.