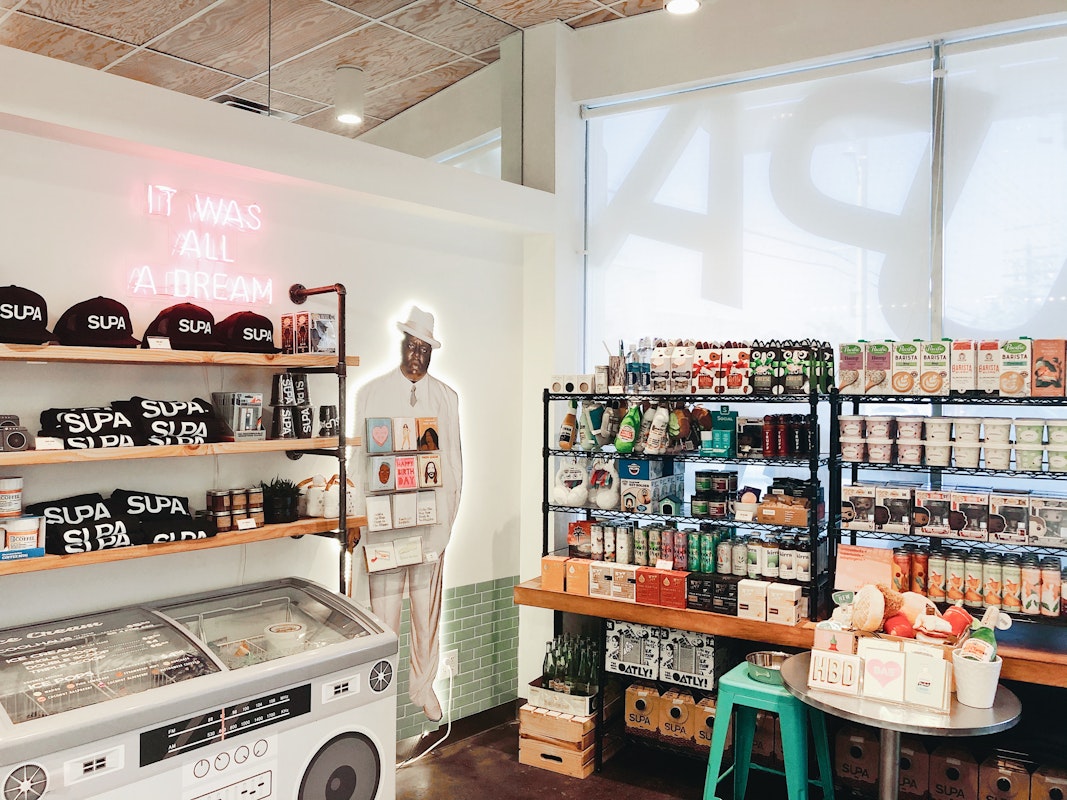 Supa Coffee in Los Angeles
By The ComeTogether Team |
Part 2: Coffee In The Time Of COVID Series
Supa Coffee is a coffee, tea, and boba joint in Los Angeles blasting hip-hop music from open to close and serving up colorful layered drinks to uplift and upgrade your day. With so many small businesses across the country experiencing economic and emotional impacts due to COVID-19, we interviewed co-founders Hyeyoung Tarin, Dr. Cecilia Jarcia, and Eric Tjahyadi to find out how Supa Coffee is persevering during the pandemic.
What is the current status of your business?
Here at Supa Coffee, we are currently open daily with shorter hours and limited staff for delivery and pick-up only. Safety procedures have been stepped up to protect our employees and customers. Regular temperature checking, sanitizing/bleaching procedures on all surfaces, rigorous handwashing, and deep cleaning to ensure proper cleanliness.
What is your payment process like?
Currently, we have employed 2 to 3 customers at a time at the store and social distancing stickers. We also deploy more partnerships with contactless services such as Cloosiv and Delivery apps—i.e Caviar, DoorDash, Postmates, Uber Eats, etc. Additionally, we completely revamped our website to allow advanced order via the website for pick up at the store.
What impact has this pandemic had on you and your staff?
The impact has been pretty dramatic both good and bad. We lost a few employees who opted to stay at home and not be at work/be exposed. We also had to change the way that we clean and sanitize so everything takes more time and care. Wearing masks for an entire day is difficult, but it's the step we need to take to protect ourselves. We stopped seeing a few of our beloved regulars who are only doing delivery and or stopped going to get coffee altogether. On the flip side, the pandemic and the Black Lives Matter movement have really brought more awareness to People of Color businesses and also women-owned businesses. Our community is coming out to support small businesses knowing that small businesses are hurting and we need the support more than ever. We have really been able to recruit more new regulars who discovered us during the pandemic as well. It's been bitter sweet. Economically, it's truly ups and downs. There are days when it's terrific and there are days when it's completely devastatingly slow. We are doing everything we can to stay visible, safe, and moving one day at a time.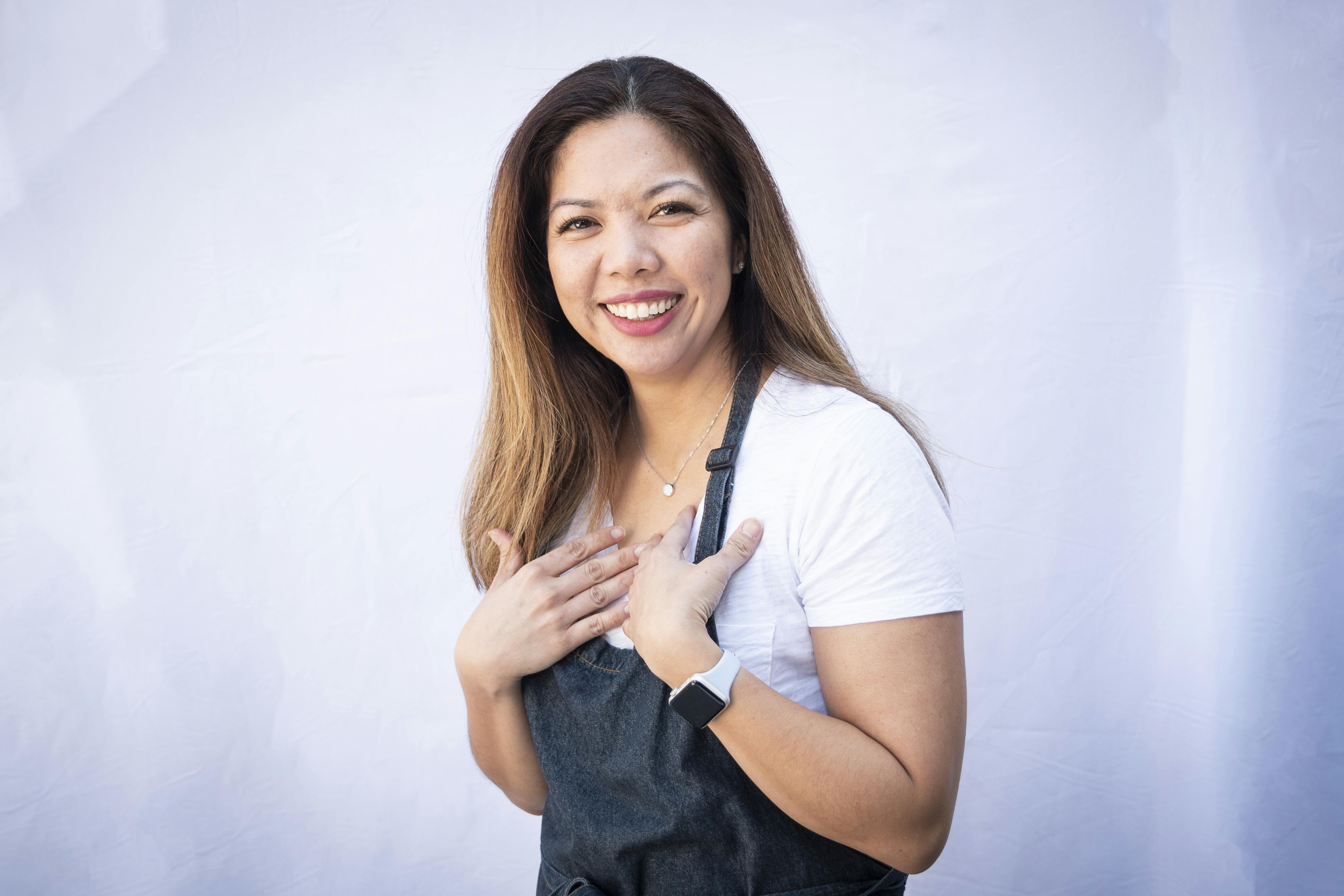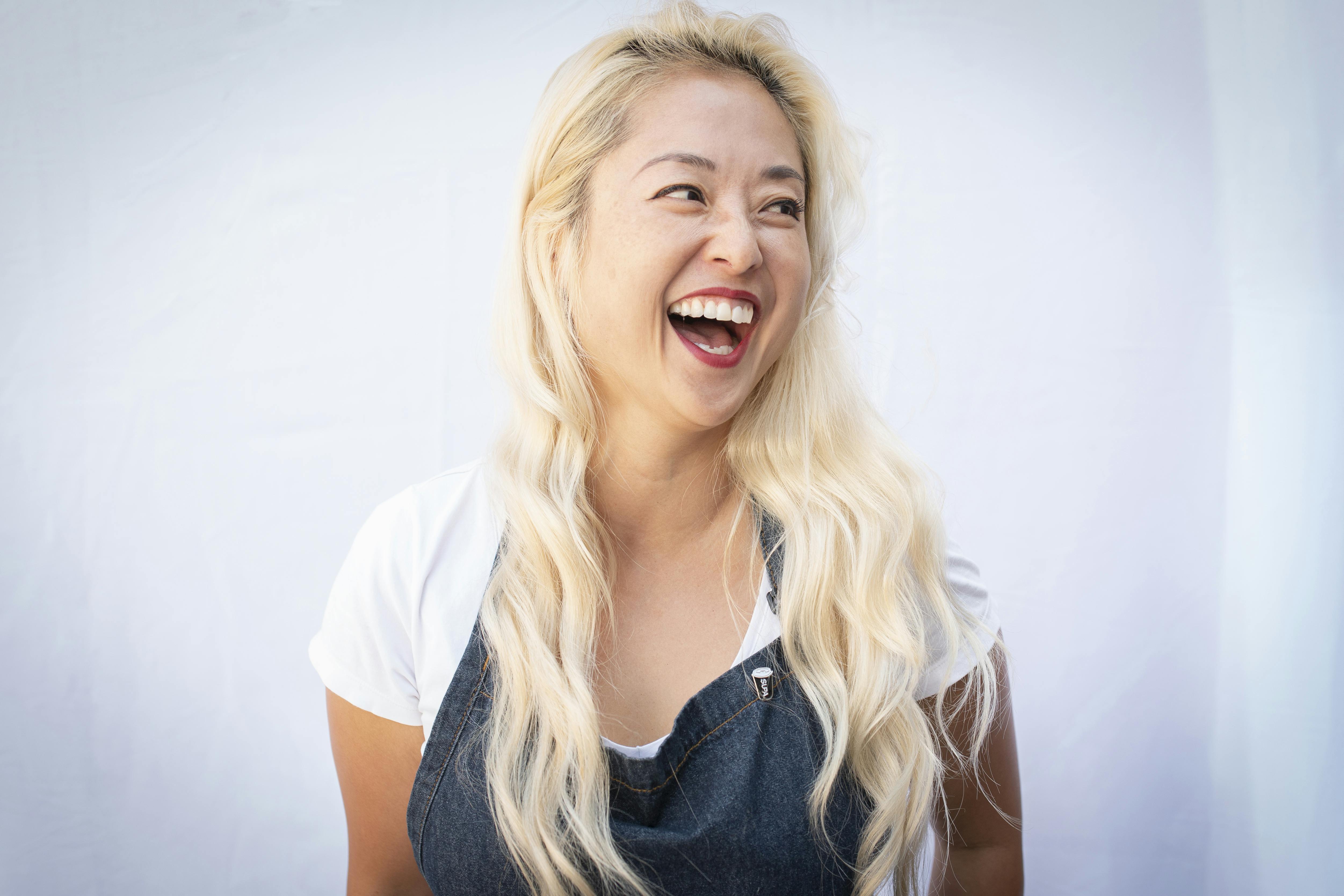 Does your cafe require masks? Anything you'd like to share on what that policy looks like and what the response has been with your customers?
Yes—no mask, no service. The customers have been mostly compliant. There are one or two who resists, but we have not had too many issues convincing them to be safe and put one on when entering the premises.
What is your community doing to help? Are you seeing more support online or in person?
We're seeing support through both but mostly through new people stopping by and checking us out. There has been way more social support and reposts—we really love our regulars who rally for us!
Anything else you'd like to share?
Through the pandemic, we were inspired by the bravery of our frontline workers in hospitals. We are currently partnered with our friends Amy and Andrew Rosenblum of the Grateful Roast to donate coffee and tea to deserving medical professionals fighting this pandemic. Our partner, CJ Jarcia, is actually an urgent care physician and COVID-19 handler, so we were inspired by her to get involved and give back. Please check out Grateful Roast's GoFundMe.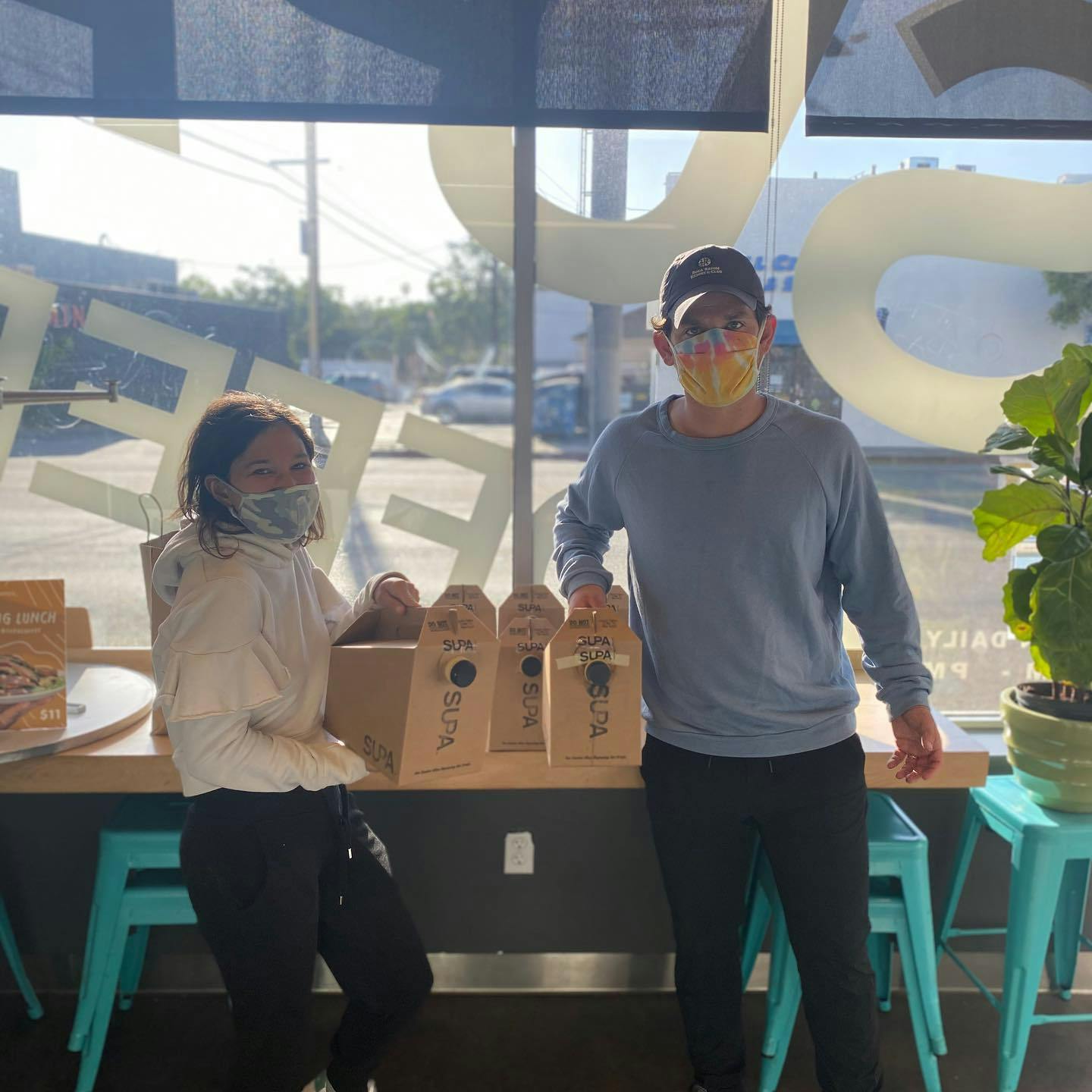 Thank you for sharing your story, Supa Coffee! Make sure to check out supacoffee.com and then follow @supacoffee on Instagram.