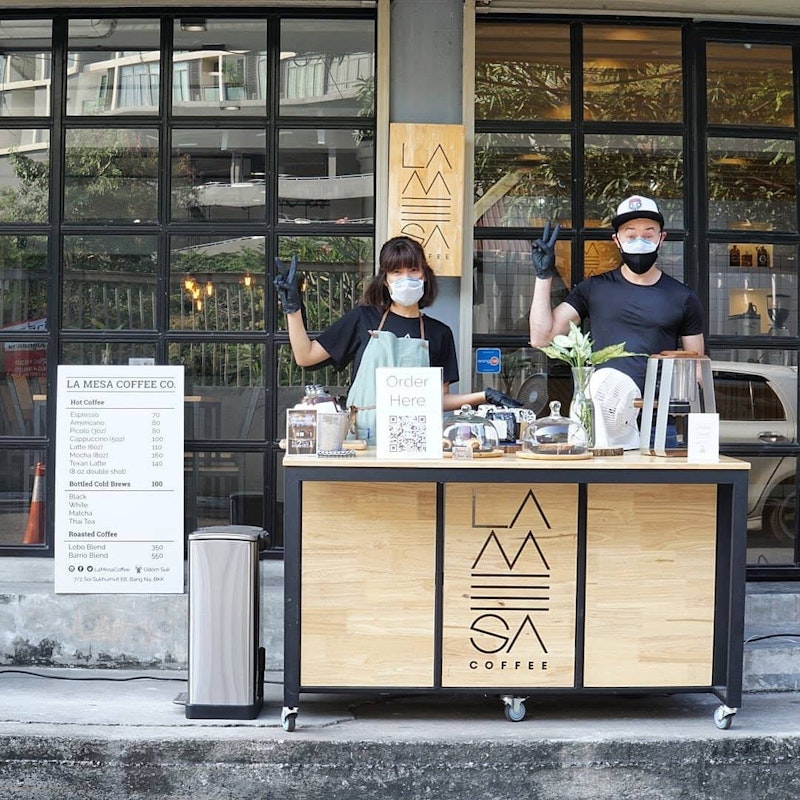 La Mesa Coffee Co.
Bangkok, Thailand
Status
Until further notice we'll be open for take-out and delivery from Monday - Saturday 7:30-18:00
Special Delivery rates when you call ahead to place your order by phone at 098-101-8865 or when ordering via Line Official @lamesacoffee. Free delivery on orders over 500 Baht within 5km.
How You Can Help
Ordering directly from coffee shops rather than a third party! Buying coffee beans to brew at home from local coffee shops and roasters rather than from online grocery stores.