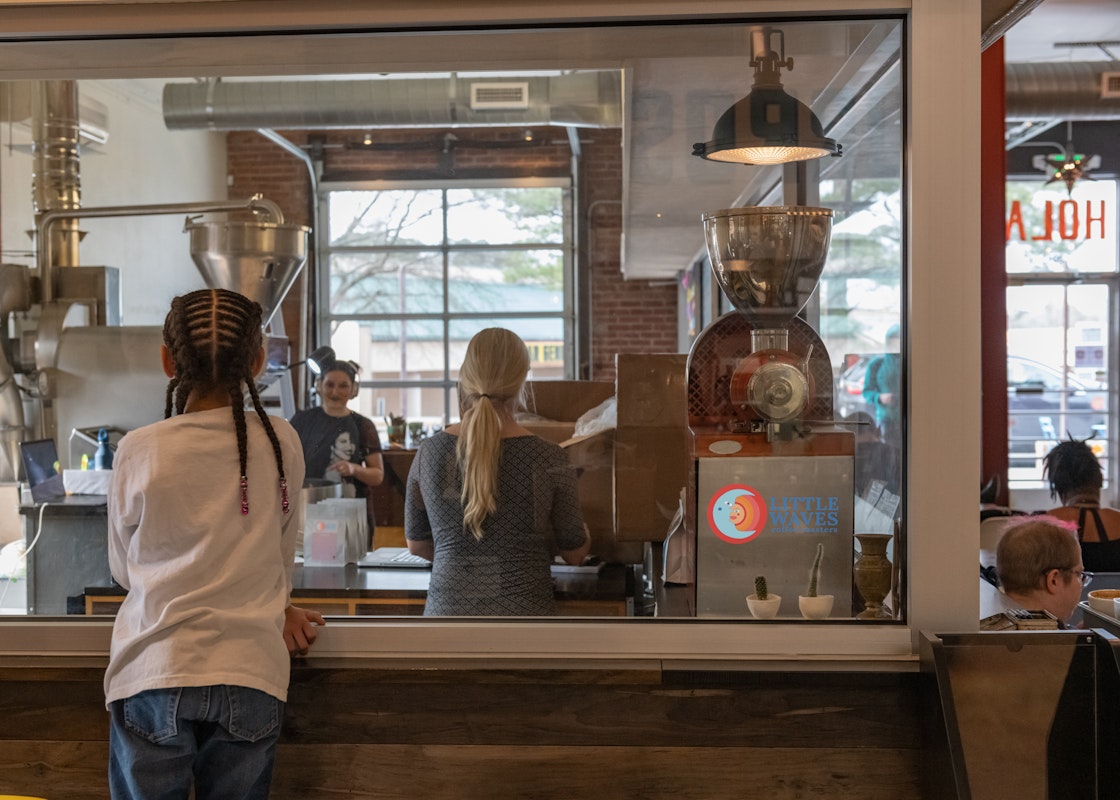 Little Waves Coffee Roasters / Cocoa Cinnamon
Durham, NC
About Little Waves
We are 3 shops in Durham, NC open for no contact pickup orders and a coffee roastery shipping everywhere. We are working to build our Little Waves Coffee subscriptions to build a safety net for our 40+ living wage jobs.
Status
Order online for no contact pick up.
How You Can Help
Start a little wave by sending coffee to someone you love. Sign up for a Little Waves Subscription. Recommend Little Waves Coffee to businesses you love to connect with us about wholesale coffee. You are marvelous!