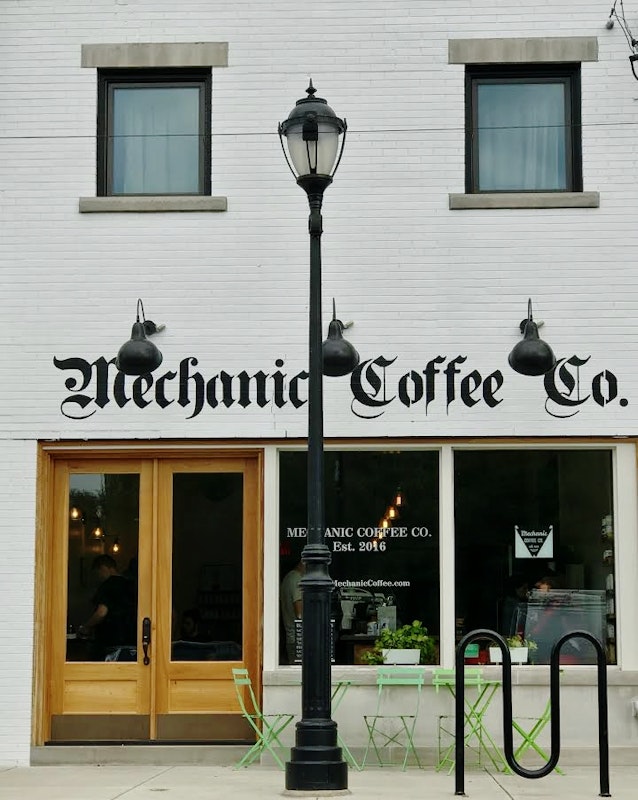 Mechanic Coffee
Verona, PA
About Mechanic
The coffee's we bring in are selected with our customers in mind - high quality, great flavor notes, and lots of variety. Our goal is to keep it simple. Our beans are never artificially flavored and each roast profile is perfected until the beans natural goodness can shine through. No gimmicks, no fluff, just really great coffee.
Status
We are currently operating with more limited hours and staff. In our area, we were mandated to only allow to-go orders for much of the year, but we're finally able to offer 50% capacity seating in our small space. We offer free shipping of 3 bags of coffee or more anywhere in the contiguous US and have a frequently updated coffee selection on top of our favorite blends.
How You Can Help
Please try our coffees! We are frequently updating the selection so you can have a variety of specialty coffees delivered to your door. We also have some brewing accessories and mugs available through our site.

Our sister company, Espresso Analyst, Inc. sells and services brewing equipment so if you are looking for a new coffee maker, espresso machine, or grinder, just let us know and we can help you find the right machine for your needs and budget!