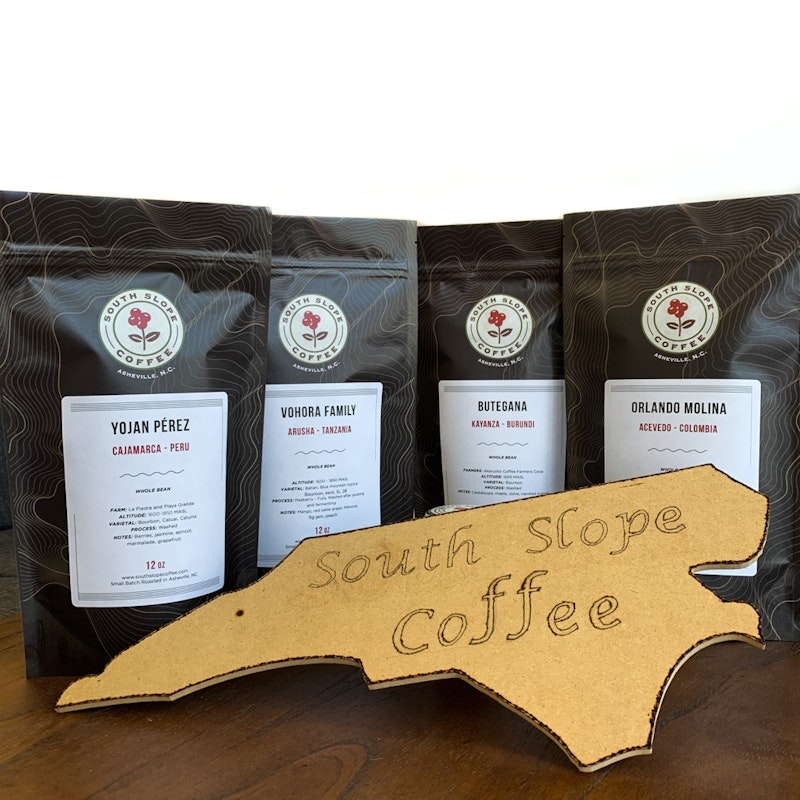 South Slope Coffee
Asheville, NC
Status
We purchase green coffee from some of the best farms and producers in the world. Roasting each coffee to its best potential roast level. Open for orders!
How You Can Help
We treat everyone with respect and fairness. All of our purchases are sustainable, traceable, and environmentally sound.
Subscribe to our monthly subscription service!